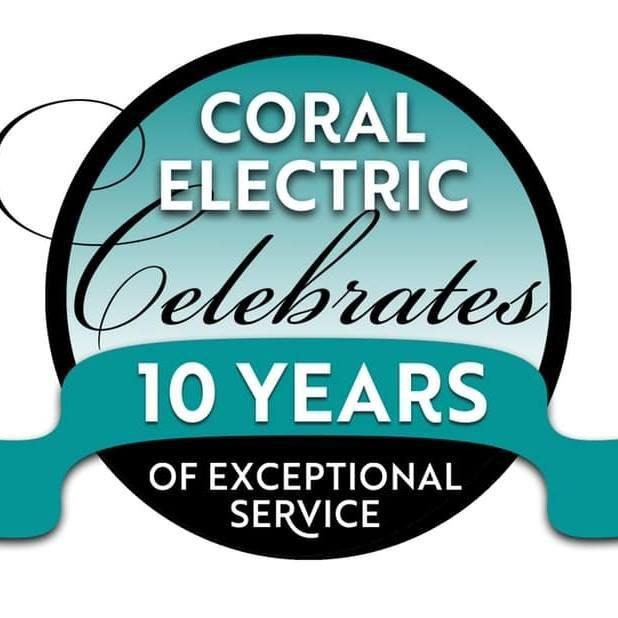 Coral Electric is a family owned and operated business located in Florida. Coral Electric was founded by Barry and Aimee Seifer with the desire to bring timely, affordable and customer service oriented electrical contracting services to the South Florida market. After opening our doors for business in 2009 and building strong local relationships with homeowners, contractors and property managers for a few years.
We are fully licensed and insured electrical contractors, and are focused primarily on residential, commercial, industrial and service electrical projects throughout the state of Florida with two offices to better serve our client's needs. Each of our staff of licensed professionals are fully accredited in their respective areas of practice and we strive to deliver the best customer service in the industry.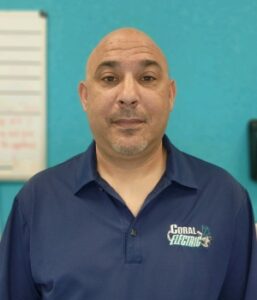 Barry Seifer is a multi-faceted individual with accreditations and certifications in several professional areas. Barry's first love was the electrical industry as it was taught to him by his uncle Gary Schatz (formerly of Mr. Electric). Barry began his electrical career as an apprentice and moved up the ranks while constantly striving to learn more about the electrical industry. After his initial apprenticeship under the tutelage of William Clift of Electric Avenue Service and Contracting, he began his Journeyman level career with several companies until finding the perfect fit under Fred Foster and John Godfrey of Universal Electric of Florida. During his tenure at Universal Electric he held several positions from job site foreman, modular building superintendent, all the way to service manager and assistant estimator to Fred Foster. Under Fred Foster's watchful eye Barry excelled at learning the practices of diligent estimating and project planning. During his tenure with Universal Electric Barry continued his pursuit of other aspirations as well. He earned his CDL (along with HazMat endorsement), Computer Programming certification, AutoCAD certification and a few others along the way. All of these certifications and the continued will to succeed ultimately led to the birth of Coral Electric in 2009. Today, Barry is the President and operating partner of Coral Electric's North Florida office.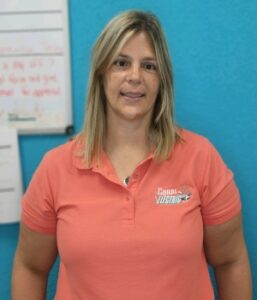 Aimee Seifer is a lifelong professional that has held numerous positions throughout her professional career relating to bookkeeping, scheduling and personnel management. Aimee began her career with Sermatech International as an accounting assistant and through persistence and dedication became the accounting lead person. While working for Sermatech in 1997 Barry and Aimee met and married shortly thereafter. Barry and Aimee welcomed a daughter two years later and Aimee took a leave of absence to raise their daughter. While on maternity leave, she worked diligently to advance professionally by obtaining certifications in book keeping, business administration and other related fields. Upon her return to the work force Aimee accepted a new position with Florinada, which specialized in solid surface counter tops and surfaces as the accounting lead person. Aimee continued to work for Florinada for approximately 7 years and later moved to The School Board of Palm Beach County (charter school division) as the Lead Testing Coordinator. While employed with Palm Beach County Schools, Aimee supported Barry's dream of opening his own electrical shop and brought her extensive book keeping skills to the company. Today Aimee is the Comptroller and HR head for Coral Electric.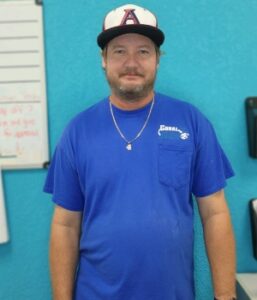 Ashleigh Merklein is lifelong professional in the construction industry. Ashleigh began her career in 1996 after her son was born. She worked for Winn-Dixie during her pregnancy as a cashier but quickly was promoted to cashier manager. Then took a leave of absence for 2 years to raise her son. In 1998 she started working for Bank of America formerly known as Nations Bank, where she was a bank teller but again was quickly promoted to vault teller. After following in her mother's footsteps and working in the bank industry for 4 years, she decided to explore the other avenues. Ashleigh then went to work at Vision Care Holdings aka Eye Glass World in the accounting department. After much love for the accounting world, she took some college class to further her accounting degree. Then started her own company called A to Z Accounting services, where she did bookkeeping for small businesses and personal tax returns. In 2008, when the world was going through a depression and health insurance prices were at all an all-time high, Ashleigh decided to get back in the corporate world and was offered a position at Tower Eight Staffing Solutions as an accounts payable manager. Through the 8 years at the staffing agency, she was promoted to operations manager. Being in the construction industry Ashleigh was given the opportunity to work for her sister and brother-in-law at Coral Electric, making it a true family business. She started out doing accounts payables but is now in charge of the service department. Today Ashleigh is service manager for Coral Electric.